Poverty Point Named Nation's 22nd World Heritage Site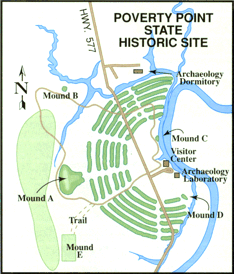 The World Heritage Committee of the United Nations Educational, Scientific and Cultural Organization (UNESCO) in 2014 proclaimed that Poverty Point would becomeTensas River National Wildlife Refuge the 1001st world heritage site in the world and it joins 21 other designated sites in the United States to receive the honor. Poverty Point is also a State Historic Site and National Monument in Louisiana.
Poverty Point was built by ancient hunter-gather society more than 3,000 years ago and is recognized as one of the world's great archaeological sites. This site tells the story of Native American heritage and culture.
Byerley House Museum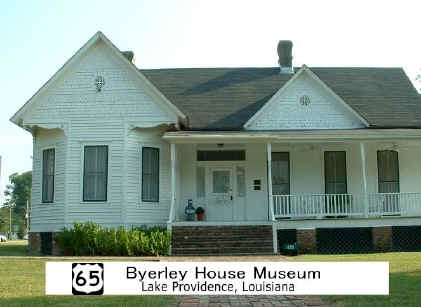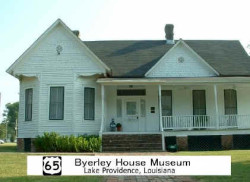 Open to the public 9-5 Monday-Friday, friendly volunteers welcome tourists at the Byerley House with free information about local and statewide attractions.
Located on beautiful Lake Providence (across the street), where beautiful bald cypress trees, birds, fish, and ducks welcome visitors, Historic markers on the banks of the lake document General Grant's efforts to divert the Mississippi River at Grant's Canal. You can stroll along the cypress-lined pier and enjoy the peacefulness.
Byerley House's original location was about a block from its present location and was set for demolition until the owners donated it to Doorway To Louisiana, Inc. The house was carefully moved to the more prominent position on the lake and its restoration took three years. The house was opened to the public in June 1993.
Curry Farms, Inc.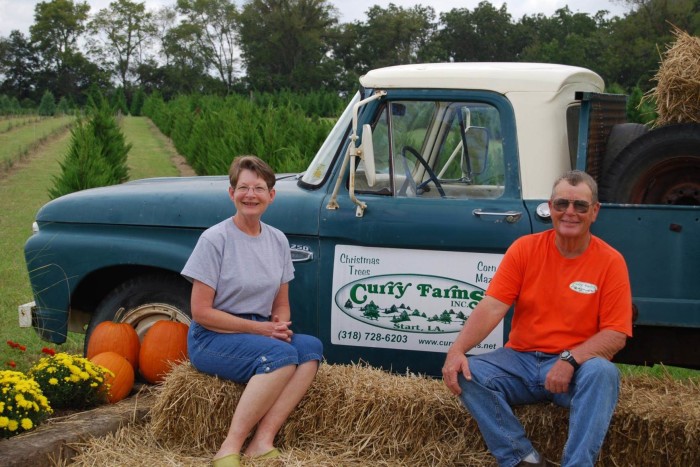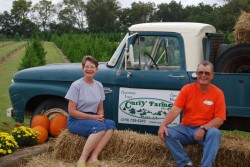 Located in Start, Sandy and Bentley Curry operate an agritourism venue that offers a petting zoo, pumpkin patch, Christmas trees and lots more. This seasonal operation is open from mid-September to a week before Christmas. It is a "Certified Agritourism Operation" with the Louisiana Department of Ag and Forestry.
Cushy Alpacas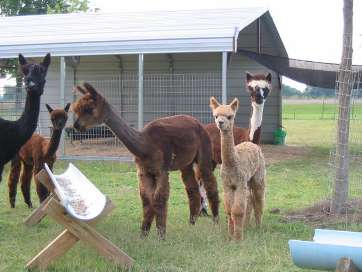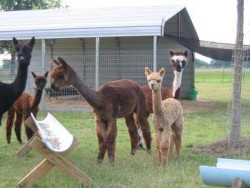 Cushy Alpacas is an Alpaca farm located on beautiful Lake St. John just 15 miles north of Ferriday, LA. Alpacas are rare and gentle animals adaptable to varied habitat, which have been domesticated for over 5,000 years. Clean, safe, quiet, intelligent and disease resistant, they have a charismatic manner, do very well on small acreage, and produce a luxury fiber that is in  high demand.
Uncle Roberts Orchard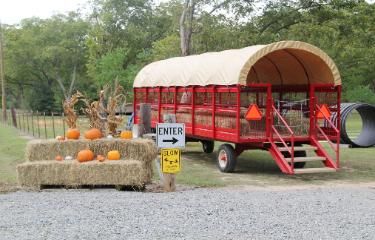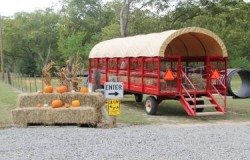 Uncle Roberts Orchard located at 150 Lucky Lane in Monroe is a certified agritourism operation located in the middle of a working pecan orchard. The orchard is open year round and offers entertainment for all ages with an outdoor fun center, bonfire ring, play areas, an old-fashioned tractor driven hayride and mini-wagon train.
Frogmore Cotton Plantation and Gins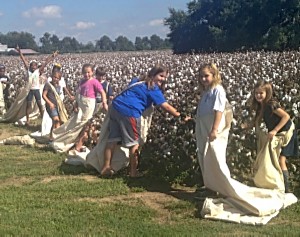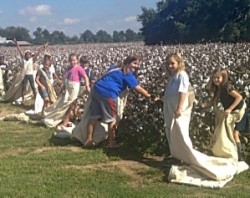 Selected by Rand McNally has a "must see tour site," this historical cotton and plantation culture is the story told at Frogmore Plantation, and there is cotton in the fields to pick from mid-July through April; then planting begins anew. An 1800-acre working cotton plantation, Frogmore has 18 restored antebellum structures that date from the early 1800's. Along with the history of the early Natchez planters and their slaves, the tour includes a rare Smithsonian quality steam cotton gin. Frogmore is also a certified agritourism  operation in the state of Louisiana.
For tour times, more information is here.
Landry Vineyards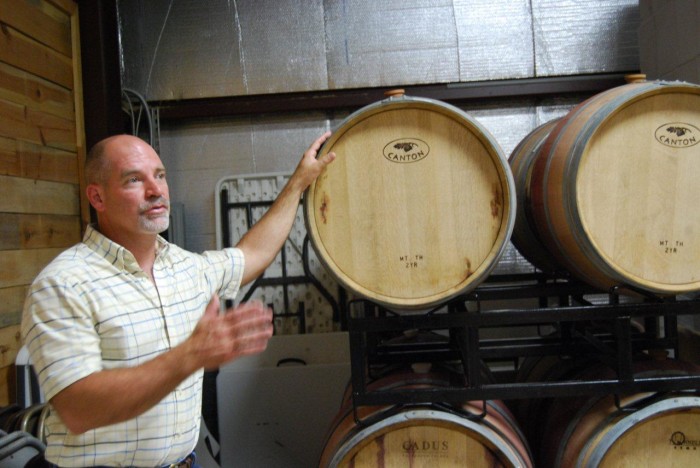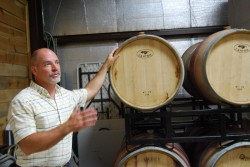 Landry Vineyards is located on twenty acres of rolling hills in West Monroe. Their vineyard includes a winery, vineyards and a beautiful tasting room. The vineyard is open for concerts and private parties throughout the year. It's a great place to tour or just come and relax with friends.
Layton Castle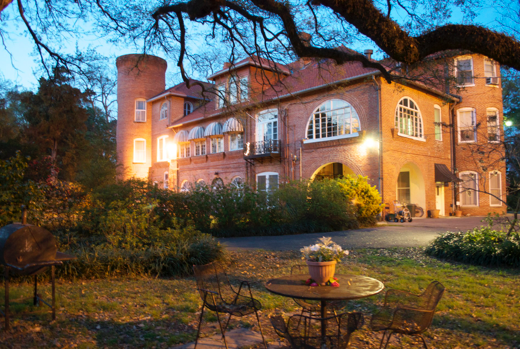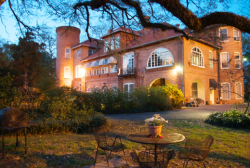 Originally the home of Swiss settler, Henry Bry, this European style castle borders the beautiful Ouachita River and features numerous antiques and family portraits spanning over 200 years displayed throughout the house. Group tours by appointment only.
Starr Homeplace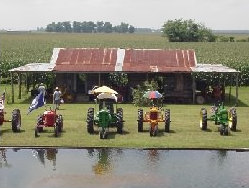 Starr Homeplace is a memorial non-profit foundation in Northeastern Louisiana located just two miles north of the Village of Oak Ridge. This unique place is a living history museum consisting of 19 buildings on nine acres of grounds. Visitors will find displays of most types of tools and machinery used in the early 20th centrury. Qualified, trained craftsmen are allowed to use the tools in the museum.
Community meetings during the summer months bring people together. Tours are available by appointment.
Grant's Canal Park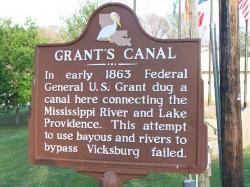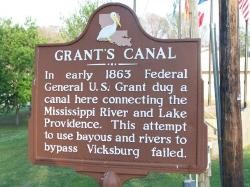 In the Civil War, General Grant came up with an idea to dig a canal to divert the Mississippi River, in order to change the flow to land lock and neutralize the City of Vicksburg, and the marker at Lake Providence shows of one of those four attempts.
Kalorama Nature Preserve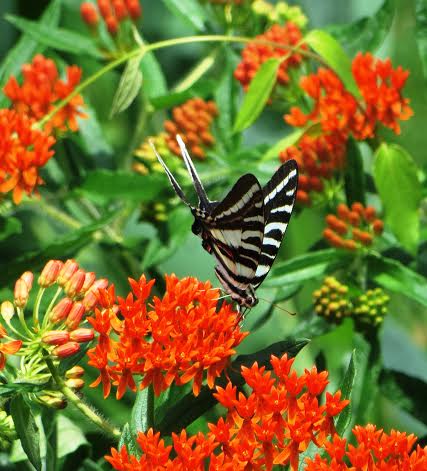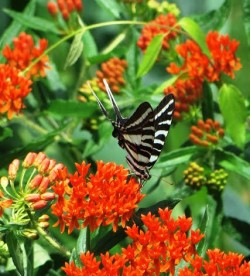 Visitors to Kalorama will learn about the natural history and heritage of the area. It is located on a geographical formation known as the Bastrop Ridge and is home to several unique plant species for the region. Centuries-old trees give a timeless, spiritual beauty to the site.  Acres of narcissus and other bulbs planted over the years by private owners carpet the slopes in the early spring. Wildflower meadows bloom from spring through fall, with dozens of species of butterflies busy among the flowers.
It is open to the public by prior appointment year-round and seasonally for walk-ins. All tours are guided. Saturdays 9-5 and Sundays 1:30-5 February 15-May 15 and October 1-November 15. $5 per person. No charge for school groups.
Louisiana State Cotton Museum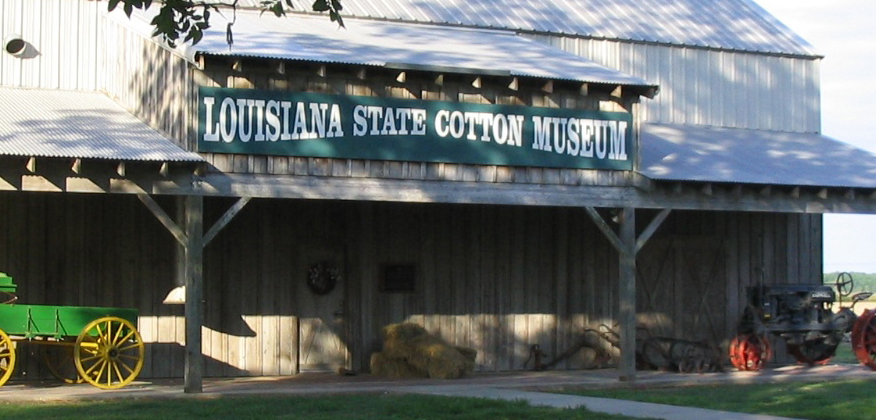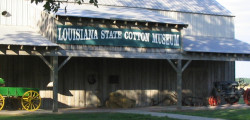 The Louisiana State Cotton Museum in Lake Providence provides a great introduction to one of Louisiana's major agricultural crops, and certainly the one for which the Delta area is best known. Call for hours.
Louisiana State Cotton Museum
7162 Highway 65 North
Lake Providence, LA 71254
318.559.2041.
Chennault Aviation and Military Museum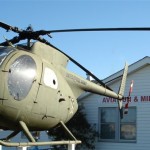 Chennault Aviation and Military Museum is dedicated to one of Louisiana's great warriors, Gen. Claire Lee Chennault, a daring aviator and the leader of the famed Flying Tigers that helped battle the Japanese in China during World War II. The museum includes professional and personal items.
Chennault Aviation and Military Museum
701 Kansas Lane
Monroe, LA 71203
318.362.5540
Delta Music Museum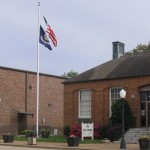 From bluegrass and gospel to blues and rockabilly, you can find all these music genres preserved and celebrated at the Delta Music Museum in Ferriday. Other musical celebrities showcased in the museum include Linda Gail Lewis, Fats Domino, Aaron Neville, Conway Twitty, Percy Sledge and Irma Thomas, among others. Visitors enter to the sound of music as tour guides share stories about the musicians. The museum not only pays tribute to the musical greats of the past. The Arcade Theater next door to the museum was restored and serves as venue to performances and broadcasts by many musicians.
Delta Music Museum
218 Louisiana Ave.
Ferriday, LA 71334
318.757.9999
Old Post Office Museum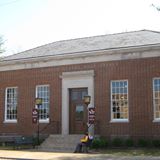 The post office was closed in 1998 when the new, more modern location was built in Winnsboro, Louisiana. Not long after, the city of Winnsboro purchased the building and it sat vacant for more than a decade. Use of grant and capital outlay funding made renovations possible and it now houses not only the museum, but also the offices of the Winnsboro-Franklin Chamber of Commerce, Winnsboro Main Street, Franklin Economic Development Foundation and the Franklin Parish Tourism Commission.
Hermione Museum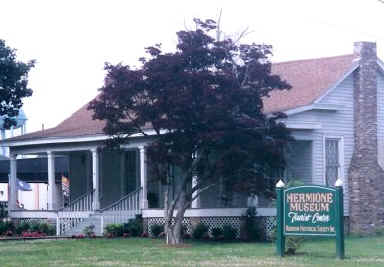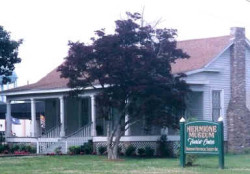 Hermione Plantation House was built in 1853 and now serves as the headquarters for the Madison Historical Society, Inc., and home to Madison Parish History. The antebellum home was completely restored as a museum and donated to the Historical Society in 1997. It showcases period pieces and exhibits depicting the history of the parish, including artifacts from the Civil War and also from the ancient Indian civilizations that once populated the area.
Winter Quarters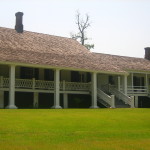 Winter Quarters State Historic Site is located southeast of Newellton on LA 608 in Tensas Parish. It stands today as a rare survivor of the ravages of the Civil War. The large, airy structure is the only one of its kind along the banks of scenic Lake St. Joseph to remain as a reflection of Louisiana's Antebellum cotton plantation.
Thomas Jason Lingo Community Center


The Thomas Jason Lingo Community Center facility provides access to over 30,000 square feet of heated and cooled space, including an auditorium that seats over 1,000 and access to conference rooms which may be rented for various community activities. The center is located in Oak Grove, Louisiana, just off Highway 17 South; North of Delhi off I-20.
Fiske Theatre in Oak Grove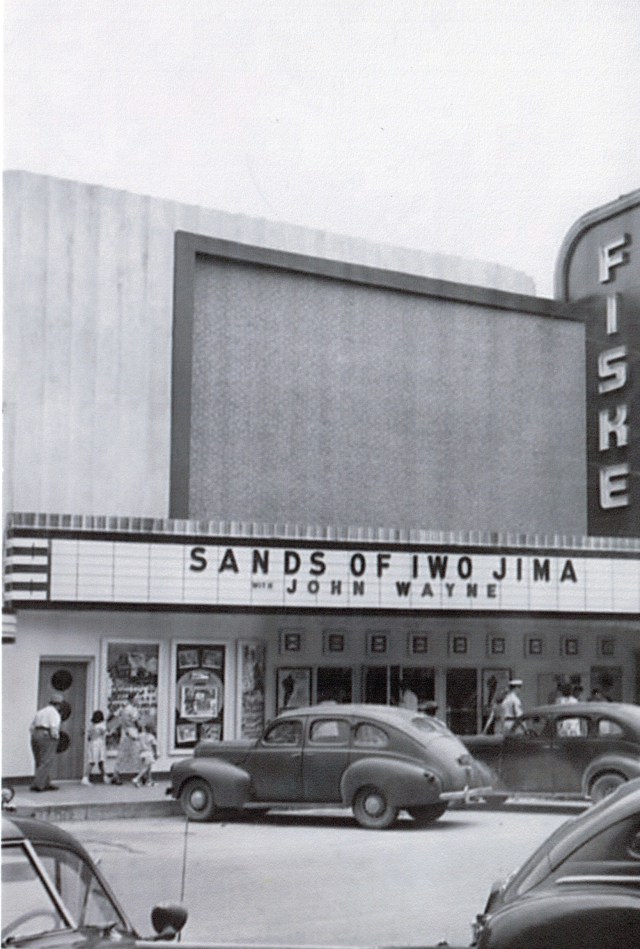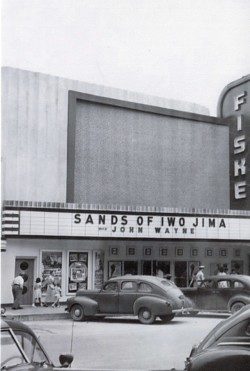 Fiske Theatre, located in downtown Oak Grove, is the oldest operating movie theatre in Northeast Louisiana. The Fiske Theatre is owned and operated by the Holland Entertainment LLC of Oak Grove and shows films weekly in the beautifully restored theatre. Theatre times are Thursday through Saturday. The theatre is listed on the National Registry of Historic Places by the United States Park Service.
Martin Home Place
The Martin Home Place offers visitors an authentic look at the customs and lifestyles of a once gracious way of life in North Louisiana. The house circa 188 is listed on the National Register of Historic places.
Corley's Miniature Acres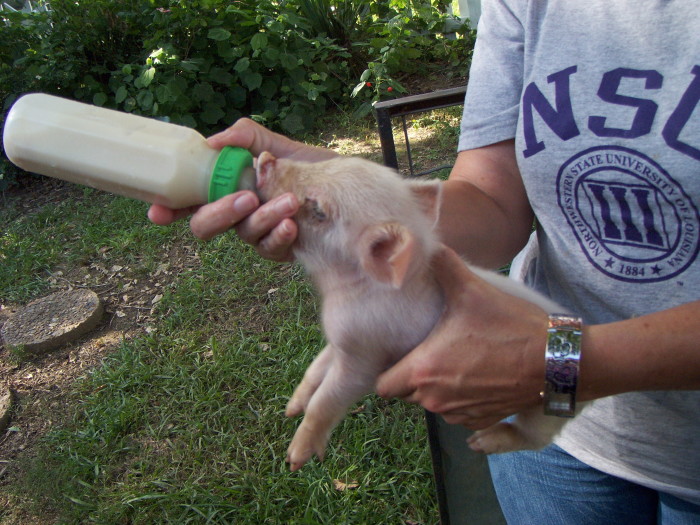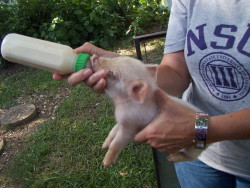 A farm that offers adults and children the opportunity to pet, feed and groom a variety of farm animals. Corley's Miniature Acres is not exclusive to on-site tours. They specialize in petting zoos for nearly all occasions.