State Parks
Chemin-A-Haut State Park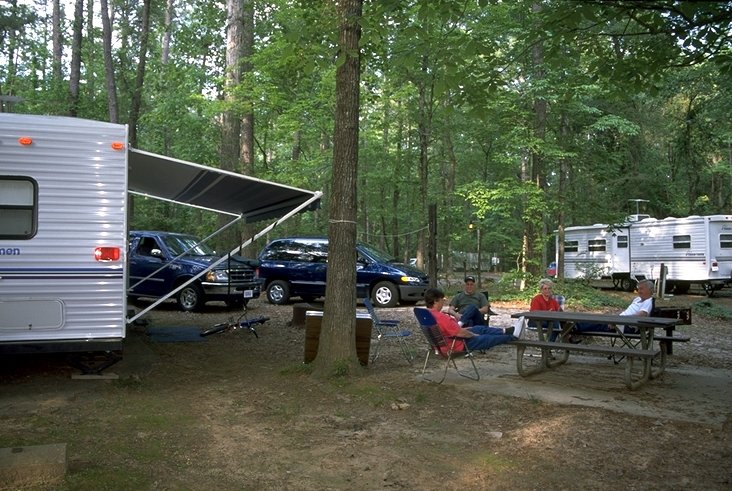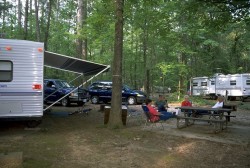 Chemin-A-Haut State Park is situated north of Bastrop, Louisiana on a high bluff overlooking Bayou Bartholomew and is a natural paradise for lovers of unspoiled beauty. In addition to the 46 campsites for RV and tent camping, overnight guests can relax in 14 available cabins.
Address
14656 State Park Road
Bastrop, LA 71220-7078
Phone
318-283-0812 or 1-888-677-2436
Email
Lake Bruin State Park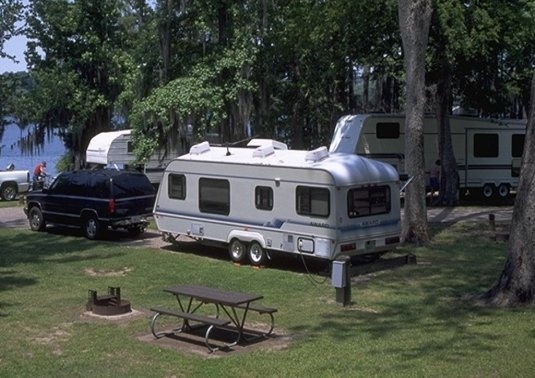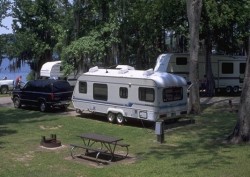 There are over 3,000 acres of water surface on Lake Bruin, and visitors to Lake Bruin State Park have access to every acre for incomparable freshwater fishing, superb water sports and fine outdoor living. All 48 camp sites have water and electric hookups.
Address
201 State Park Road
St. Joseph, LA 71366
Phone
318-766-3530 or 1-888-677-2784
Email
[email protected]
Lake D'Arbonne State Park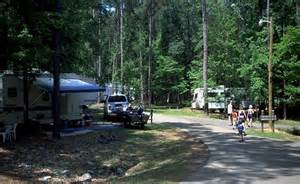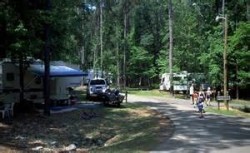 Piney forests, rolling hills, five fishing piers, and a beautiful lake draw visitors to this quiet, majestic state park. Designed to keep the focus on nature, park facilities blend with the natural landscape to enhance the outdoor experience of this 655-acre park. There are 58 campsites with water and electricity hookups.
Address
3628 Evergreen Road
Farmerville, LA 71241
Phone
318-368-2086 or 888-677-5200
Email
[email protected]
Other Campgrounds or RV Parks
Bayou Boeuf RV Park
RV Park near the town of Sterlington. It is a fairly small park with a reported 53 sites to park your RV. This park has pull thru pads if you are uncomfortable with backing your rig. Electric, water, sewer and wireless internet are provided. No tents allowed in this park. 48 RV spots with full hook-ups, bath facilities, free wifi, dumpsite and laundry room.
Address
11791 Hwy 165 North
Sterlington, LA 71280
Phone
318-665-2405
Email
[email protected]
Bayou D'Arbonne Camping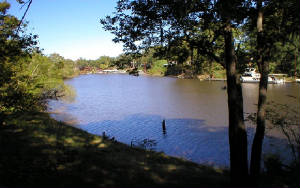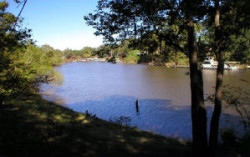 Bayou D'Arbonne Camping is located just 5 miles north of I-20 on beautiful Bayou D'Arbonne. It is a family oriented RV and tent campground that offers 18 full hook-up RV spots, 7 tent sites with water and electricity, 3 tent sites without utilities along bayou frontage, dump site, laundry room and cable (long-term). Reservations recommended. No admittance after dark without a confirmed reservation.
Address
642 Pinecrest Road
West Monroe, LA
Phone
318-396-1025
Cheniere Lake Park
Cheniere Lake is known for its natural scenic beauty and is operated by the Ouachita Parish Police Jury. The lake is located about 3 miles SW of West Monroe, Louisiana. There are 8 RV sites and 2 tent sites overlooking the lake with electricity, water and dump station. Handicap accessible. Bathhouse is air-conditioned and handicap accessible. Washer and dryer also available.
Address
104 Cheniere Lake Drive
West Monroe, LA 71292
Phone
318-387-2383
Monroe's Shilo Campground and RV Park
Monroe's Shilo Campground and RV Park has 82 sites with 42 of them pull-through and 68 have full hookups. RVs and tents are welcome. Other amenities include restrooms with showers, swimming pool, wifi, laundry, club house and fishing. Pets are welcome.
Address
7300 Frontage Rd
Monroe, LA 71202
Ouachita River RV Park
Ouachita RV Park Beautiful scenery and a tranquil landscape await you at Ouachita RV Park. This RV park offers 62 RV spots, a tent area, bath facilities, dump station, laundry room, pool, pond, free wifi and a meeting room.
Address
680 Gilmore Rd
Sterlington, LA 71280
Phone
318-726-4914
Email
[email protected]
Pavilion RV Park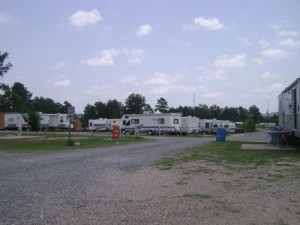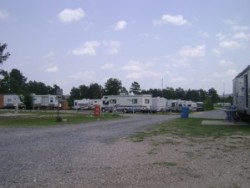 Pavilion RV Park is committed to providing you with a comfortable stay by maintaining the  cleanest and most convenient facilities possible. Amenities include full hookups at all sites, laundry, wi-fi, playground, pond fishing, club room and is pet friendly.
Address
309 Well Road
West Monroe, LA 71292
Phone
318-322-4216 1-888-322-4216
Email
[email protected]
Pecanland Mobile Home and RV Park
Pecanland Mobile Home & R.V. Park is in a prime location in Monroe, La. and offers shaded mobile home lots and pull through R.V. sites. Wifi included at R.V. sites and a coin-operated washateria  on site.
Address
2300 Garrett Road
Monroe, LA 71202
Riverton Lake Campground
Riverton Lake Campground has 18 full hookup sites with 30 Amps electricity. Sixteen of the sites are pull-through. Facilities available include bathhouse/restrooms with hot showers, laundry, and a boat launch.
Address
531 Riverton Camp Road
Columbia, LA 71418
River View RV Park and Resort
The River View RV Park and Resort not only sits on the original settlement of Vidalia Louisiana it also overlooks the Historic City of Natchez, Ms.Whether you take a long walk on the Vidalia River Walk or you just sit and watch the historic paddle boats of the Mississippi Delta pass by you will enjoy the serene view and beauty of our location. RVs and tents welcome.
Phone
888-628-2430
Turkey Creek Park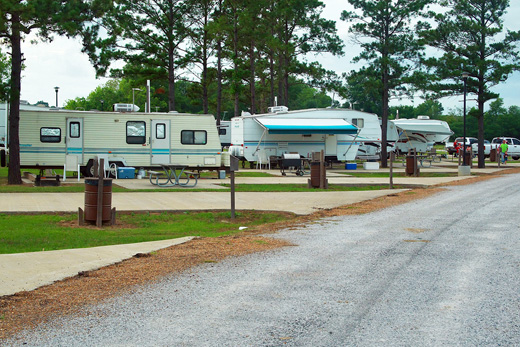 Turkey Creek Park RV Park is located on Turkey Creek Lake in Wisner, La. There are 23 RV sites with full hookups with one handicap accessible. Restrooms: 3 men's and 3 women's
Address
158 Ready Road
Wisner, LA 71378
Phone
318-724-6064
7 Oaks RV Campground
The 7 Oaks RV Campground is located adjacent to The Thomas Jason Lingo Community Center in Oak Grove on Highway 17. There are 168 camping spots available with 30 & 50 amp recepticles, water, and sewer.
Hunter's Bend Campground
Located near the Tensas River National Wildlife Refuge, this family owned campground operates mainly during hunting season and normally has a good group during the week and on weekends from October thru the end of January.  GPS coordinates will not help you locate this campground, so stop and ask.
Address
2104 Sharkey Road (GPS will not get you here)
Tallulah, LA  71282
Phone
Phone: 318-341-0030 (Leave a message and we will get back with you)
Find us on Facebook
www.facebook.com/huntersbendcampground