Map of Ouachita 49er

Blue – The race course, starting at Lazarre Park in West Monroe (north end), and ending at Riverton Park (south end).
Green – Quickest route from start to finish. Runs primarily along US 165 on the east side of the river, with both the Logtown Ramp and Riverton Park only a mile from the highway.
Red – Much longer route along the west side of the river. Many curves, hills, and road changes. But Bawcomville and Prairion Ramps can only be reached from the west side. Also, there are some other possible access points (edge of road, etc.) downstream of Prairion.
Map of Ouachita 13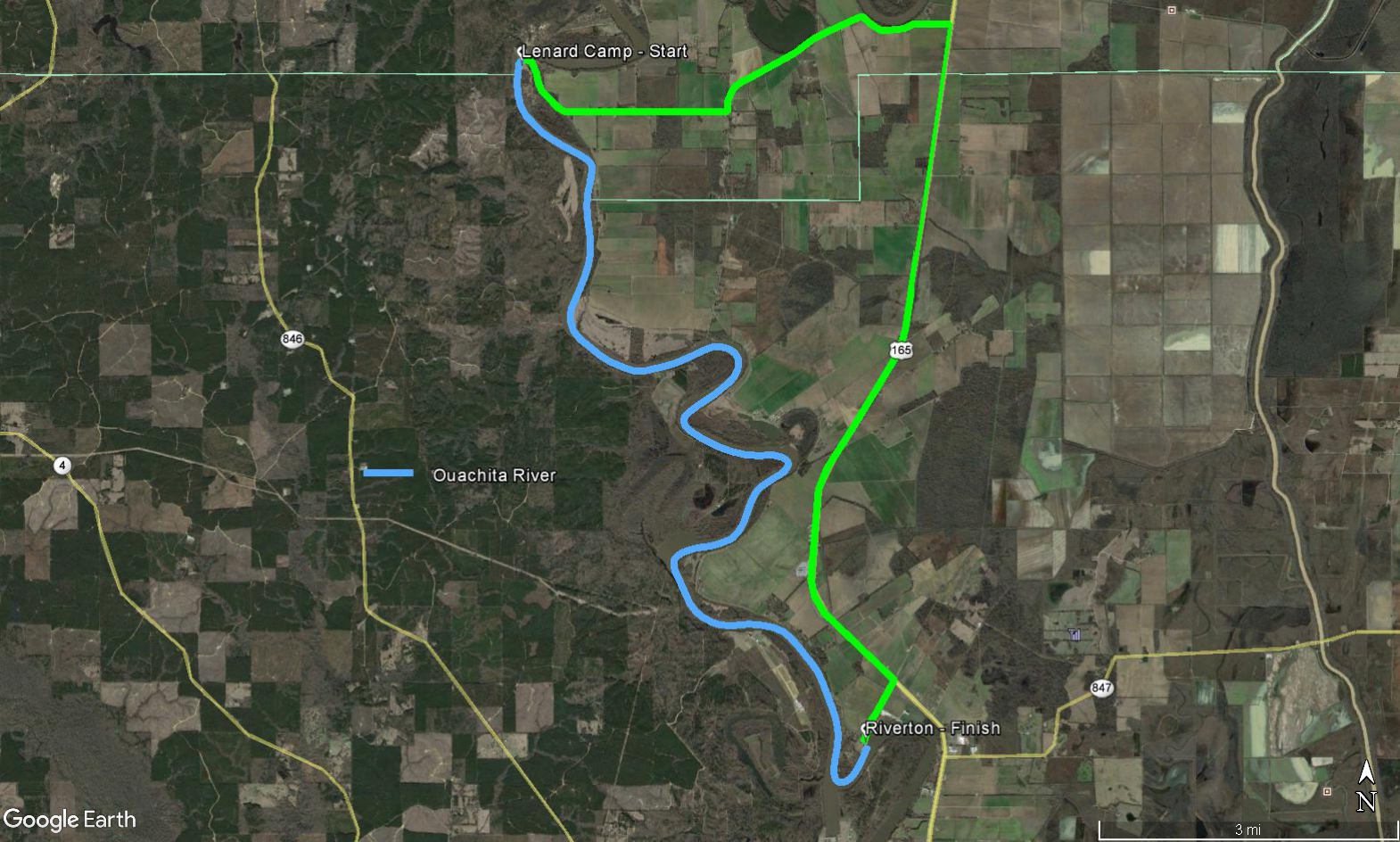 Race Map with Coordinates
Map of Finish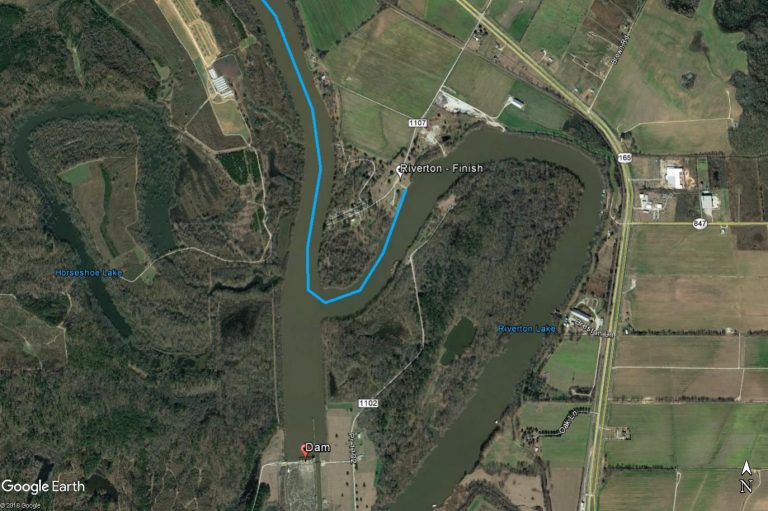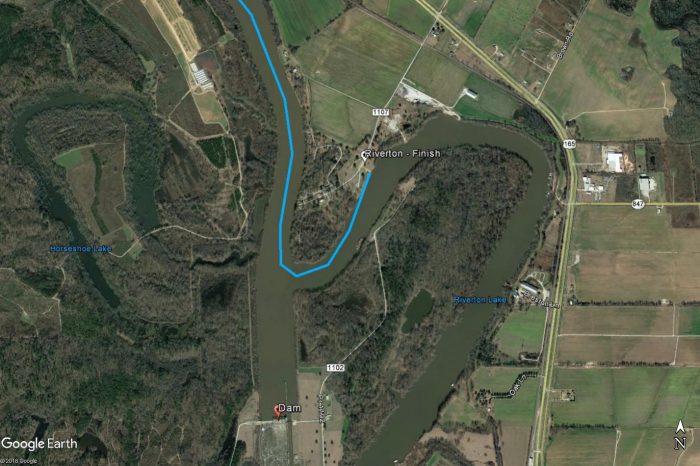 Posted on January 9, 2019 at 11:31 am
Share this post!






Comments